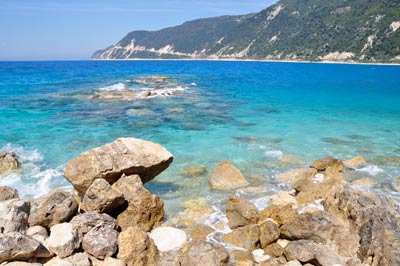 Freshers Week is over and the prospect of doing some actual studying for the rest of the semester is making that collective hangover seem pretty much unbearable. But, what better way to beat the blues than to have something to look forward to once lectures are over!
Planning a holiday with your new found friends is a great way to carry on the party once school's out. But with a student budget, travelling abroad sometimes seems excessive if not impossible – what with accommodation fees and the bar tab from the previous night. However, following the tips below you can plan a super-frugal holiday for you and your mates and not have to worry about that crippling debt (save that for after graduation!).
Timing
As ever, the cheapest time to go on holiday is always the most inconvenient. Avoid school holidays and bank holidays as this is the time when prices rocket. Thankfully, Uni term times don't tend to play by old school rules, which means vacation tends to overlap or start sooner. June and September are the best times to go if you want some European sun. Alternatively, if it's a city break you're after try booking for the weeks in Easter and Christmas and in weeks which don't overlap with school holidays to avoid the increased prices. Opt for Last minute deals which, depending on your flexibility, are a great way to take advantage of seasonal price shifts and can save you a whole lot of money especially if booking as a group.
Summer Destinations
If it's a week of partying in the sun you're after then there are a number of destinations around Europe that have built their reputation on cheap drink, late nights and fun in the sun. Here are some of the best places you might want to consider.
San Antonio, Ibiza
San Antonio Bay in Ibiza, the island's (and arguably the world's) clubbing capital has been a draw for young party goers for decades now and has a well-established nightlife. Es Paradis is probably the most famous of the island's clubs. A labyrinthine secret garden encased in a pyramid, its Water Parties are sure to dazzle any Ibiza newcomer and promises to be a night you'll never forget.
Magaluf, Mallorca
Then there's Magaluf (aka Shagaluf), the infamous party town of decadence and debauchery located on the Island of Majorca. Bars and clubs are aplenty on the Magaluf Strip i the perfect playground for holiday banter and mischief.
Aiya Napa, Cyprus
And of course, there's Aiya Napa in Cyprus. For a place that means "Holy Valley", when the sun sets and the clubs open there's nothing holy about this place. Aiya Napa has the most Blue Flag beaches of anywhere in Europe, with all fourteen of its beaches presented the award for their overall cleanliness and beauty. So if you fancy nursing those inevitable hangovers on the sand, this is the place for you and your mates.
Sunny Beach, Bulgaria
To be super-frugal you might want to consider the less known resorts. Croatia's Porec is a great seaside city and is an up-and-coming party resort without the price tag of the more well-known ones. Sunny Beach in Bulgaria is also quickly becoming one of Europe's top clubbing resorts – a favourite of David Guetta and Bass Hunter – though it still remains fairly cheap.
Kavos, Greece
A lively seaside village on the island of Corfu, its bustling beachside strip is a magnet for young people wanting to party all-night in its many clubs. Or if you don't mind getting your hair wet – how do you fancy splashing out on some water-sports on the surrounding surf?
What about the winter?
Convincing the parents it's an "educational excursion" is a lot easier when it's one of Europe's cultural capitals, and the winter is the best time to see the city lights. Budget travel companies offer cheap packages to city destinations across Europe meaning city breaks don't have to bust the bank and can be a smart option for the frugal student traveller. Madrid is a living museum of art and architecture and with a decent clubbing scene as with any big city. There's Berlin for those who aren't too bothered about the sun and are happy to immerse themselves in history and then party all night (and most of the day) in one of its super-clubs. Amsterdam is the staple of student city breaks, its notorious coffee shops and red-light districts are sure to be the perfect setting for your student shenanigans.
Phone Home
You're going to want to be able to contact people (hello mum) once you're there and also be able to round up any stragglers who break off from the group. But data-roaming charges and hidden fees can mean you end up paying a fortune. It is worth investing in a Pay-As-You-Go SIM which you can use for the duration of your holiday. In this way you end up paying only for what you use and it can save you a lot of money and hassle. You can either pre-order an international SIM before you travel or for the super-frugal just buy one at your destination, they tend to be far cheaper.
Insurance
Travel insurance is always a gamble, but for a student and the inevitable holiday escapades it is definitely worth sorting out. Travel insurance will help cover hospital bills, lost luggage and repatriation should the need ever arise… and let's face it, there's always one liability.
If you are travelling in Europe then you should definitely have an EHIC card. They are free and entitle you to free or discounted medical care in all countries in the EU.
Food and Drink
Going all inclusive can save you the hassle of having to find somewhere to eat out every night and also allow you to keep track of your budget. If the all-inclusive also extends to the hotel bar then you've got your pre-drinks sorted. However, if the quality of the hotel food is lacking then you can be a little stuck and just end up forking out for restaurants anyway. Check the hotel reviews before you book and do a little research into local restaurants.
Gather Round
Get the money first. Don't take a drunken agreement at the SU bar or a nod across a lecture hall as confirmation, make sure everyone pays their way and you have the money collected first before booking. This will avoid any awkward situations due to cancellations and mean you don't have to chase anyone up for money. Meet up and agree on what you want and where you want to go. Remember, compromise is key. Wherever you go, you're still likely to have an amazing and unforgettable time! Just make sure you look after yourself, this holiday is only just the start!